Box for Salesforce Integrates Your Cloud Software
It's time to bridge the gap between your enterprise content in Box and your data in Salesforce. You can integrate your Box for Salesforce software on your cloud environment so you can effectively manage your team and data. Users who have Box and Salesforce on their cloud will be able to take full advantage of Box for Salesforce integration.
Box for Salesforce is a tool that enables Salesforce users to share, access and manage files within their Salesforce or Salesforce1 software. The software promotes collaboration and productivity on the cloud. Not only can your teamwork effectively together, they don't have to be in the same room in order to collaborate. Here is an overview of the features of the software and how the cloud gives those features strength.
Box for Salesforce integration gives you many features that are preferred by thousands of businesses. These features are designed to increase collaboration and make your work run more smoothly. Here are some of the ways Box for Salesforce integration streamlines your process.
Avoid email bottlenecks and accelerate the sales cycle
Provide sales with mission-critical collateral
Drive customer conversations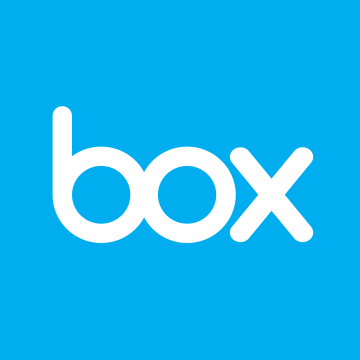 The key benefits of Box for Salesforce integration are all the tools you get to do more with your content. All workers in sales,s ales operations, sales management, marketing, legal and procurement can use the integration to work in powerful ways. They save time, and increase productivity when searching and updating files. With Box for Salesforce you can:
Link Box content with specific records on Salesforce
View files through Salesforce
Collaborate with your team by assigning tasks, commenting on files, and editing documents
Easily share files with your team even if they don't use Salesforce
Get real time monitoring of customer activity
You can also integrate other apps like DocuSign or Chatter directly from the Box widget
It is easy to collaborate when you have Box and Salesforce integrated on your cloud server. The cloud only strengthens these tools. When you host your Box for Salesforce on the cloud, your users have access to the data from any location with Internet access and from any device. This allows you to take full advantage of the software without meeting up in the office with your team.
Flexibility is important in the workplace. When you host on the cloud, you have the opportunity to take your data with you. This means you can work from home on those days when the weather is too bad to get to work. You can get your work done in a coffee shop to change the scenery and grab a drink. Or you can continue to work in the office just like you normally would. Your whole team is able to access your Box for Salesforce on the cloud and can contribute to any project wherever they are and whenever they want.
Productivity shouldn't have to suffer when emergencies come up. The cloud makes sure that you have constant, reliable access to your information and gives you a secure place to keep it all. You benefit from having backups so you can always recover your data if worst comes to worst. The cloud allows your team to remain productive with Box for Salesforce integration.
Related Articles: