Monday MinIT: Choosing a Cloud Provider
You are researching a cloud provider and want to know some good features to look out for. Our latest Monday MinIT video gives you 5 tips on choosing a cloud provider so you can find the solution that will fit your business. There is a lot to the cloud and it is easy to find the wrong solution. Here is how to find a solution that is right for you.
If you are looking into a cloud solution, it is important to know that you can get a solution that is the perfect fit for your business. The problem is knowing what you should look for to find the solution. There are many options for cloud hosting so it can get tricky when navigating the skies. Our video gives a good overview of features to look out for in a cloud provider.
See our video on choosing a cloud provider here:
For those of you who prefer reading, here is an overview of what was covered in the video.
1. Find a cloud provider that locates its data centers in a low risk area. Your data can be at risk even though it is digital. If the servers you host on are located in a low risk area, you have less to worry about. Your data is less likely to be lost.
2. A reliable solution that always keeps you connected to your data. How would you feel if you went to login to your cloud but couldn't get in? It can be frustrating when your data isn't available to you when you need it. A cloud provider with blended bandwidth gives your data multiple Internet connections so you never have to go down if the Internet goes out.
3. Not all clouds are the same. A dedicated cloud solution will differ from a public cloud solution. A dedicated solution gives you more options for customizing your cloud to fit your business needs. So you get the software you want and don't have to settle for less.
4. Scalability is an important feature you should not skip. Your business is going to grow and you need a quick fix for that growth. For small businesses this is a powerful way to grow without having to invest large sums on technology. Instead, you can simply add the new software, expand your storage, and add any new employees to your cloud environment.
5. Security is a priority when looking into a cloud provider. You need a cloud provider that will treat your data like it treats its own. Your data is your business and your cloud environment needs to cater to those needs. A powerful cloud provider will make sure to take all the necessary steps to ensure your data is in a safe place.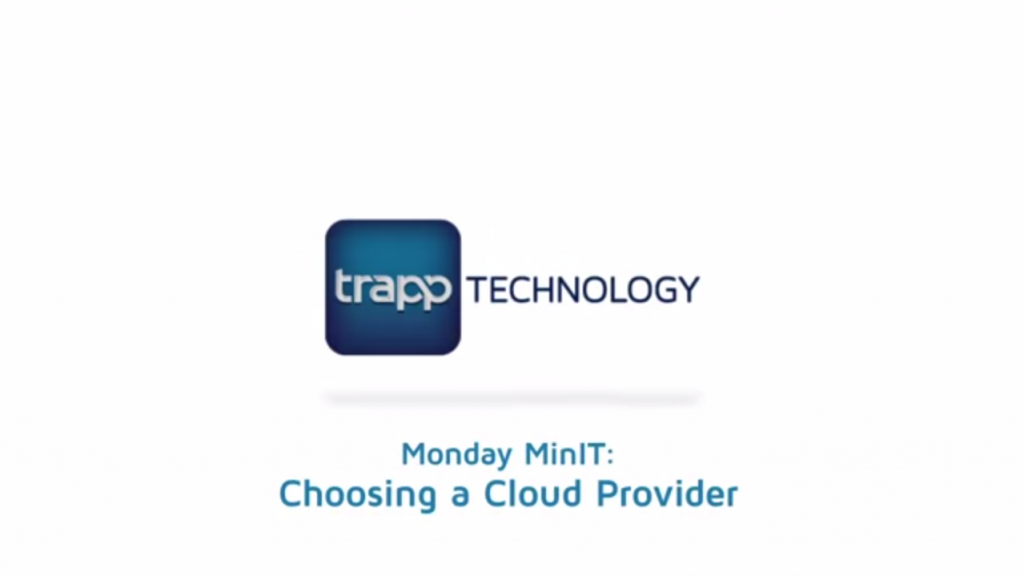 Contact Us to research a cloud provider that can provide these features and ask about our 30-Day Trial!
Related Articles:
Improving Communication With VoIP – Video
Monday MinIT: Remote Monitoring and Management
Monday MinIT: Disaster Recovery