Using Cloud Hosted Construction Bid Management Software
Moving to the cloud is a great way to take your business to the next level. The construction industry can benefit greatly from the mobile capabilities the cloud gives your crew. One of the most competitive aspects is bidding on projects. See how cloud hosted construction bid management software makes you more competitive.
The reason construction companies are hesitant about adopting construction bid management software is because of the available information. They need to have live, up-to-date info to make sure their bid is accurate and doesn't cost them in the long run. The cloud is great for addressing these issues and better managing your bids. Cloud hosted construction bid management software on a private environment allows you to access and update in real time. There are many benefits for the construction industry.
Construction workers are always on the go. They don't sit at an office all day doing one thing. Their job requires them to be out on the field so they can see everything going on and properly manage a project. They need live access to their cloud hosted construction bid management software wherever they are. By hosting their software on the cloud, they can access software and get to work right where they're standing through any device.
Remote access allows you to see your software and data from any location but mobility allows you to access your construction bid management software through any device. Your cloud solution needs to be compatible with your current equipment. Find a cloud provider that allows you to access through multiple channels including your mobile devices.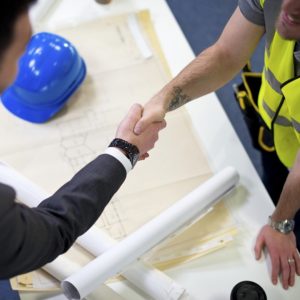 A dedicated cloud solution is the perfect way to boost your mobility and become more competitive with making and managing your bids. The construction industry needs great solutions to give them the mobility they need. Hosting construction bid management software on the cloud is a great way to become more competitive in the industry.
Related Articles: