Strengthen IT With Remote Monitoring and Management
Our latest Monday MinIT video shows how remote monitoring and management can give your business the competitive advantage. You get a team of IT professionals that can monitor your systems and maintain them to work the way you need them. See our video to learn more!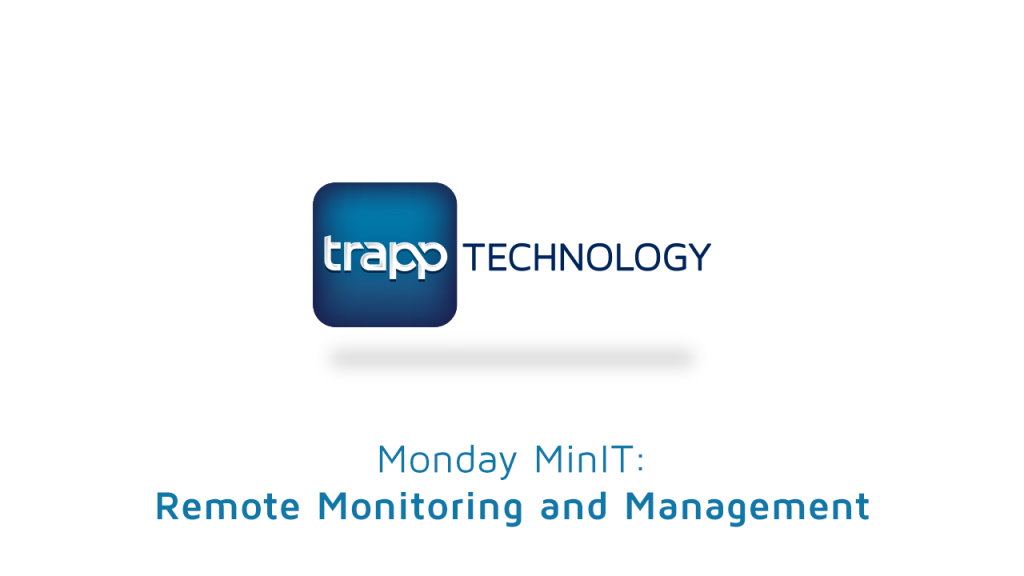 Can your business handle all of the threats to IT on a daily basis? It's going to need to if you want to continue to be successful. Remote monitoring and management is a managed service that gives your IT the professional staff it needs.
Downtime is costly for your business. You lose productivity and instead of creating goods are providing services, you are forced to take a step back and recover. Network downtime is a huge issue for businesses who focus on doing a lot of work on computers and through the Internet. When your network is down, you lose access to important emails and software you use to do your work.
Remote Monitoring and Management is the perfect way to maintain your system and stop downtime before it happens. It is a managed service that an IT professional handles to monitor your systems and makes sure they are working well at all times. With RMM you are protected from downtime, malware, viruses, and irreplaceable data loss. You need to be prepared for today's threats and protect your business and data.
Your business needs to be protected. So much of your information now depends on the proper performance of your IT systems. This means you need to focus on keeping your solutions up to date and ready to perform any tasks you require. Utilizing a managed service provider can give you remote monitoring and maintenance so you don't have to dedicate all your time toward that while you should be growing your business.
Your business gets more time to do what it needs to do while working at an optimized level. Your team will always have access to their data and the Internet. Your business will never lose contact with customers and the business will be able to meet all of their needs. Watch our video on remote monitoring and management and see the benefits of utilizing the service:
Contact Us and learn more about using Remote Monitoring and Management!
Related Articles:
Top 5 Benefits of Remote Monitoring and Management (RMM)
Remote Monitoring and Management and Your Business
Tech Trends and Small Business Part 2 – IaaS