Cloud Hosting Microsoft Office for Your Business
It's hard to get through the day without utilizing software from Microsoft Office. Is there certain software that you constantly keep open or do you utilize them all? Regardless of your usage, you can always take advantage of cloud hosting Microsoft Office and giving your staff better access to these tools in the office, from home, or on the road.
Microsoft Office Professional Plus 2013 is popular among users. It is a comprehensive software suite that has all the tools you need to do your work and collaborate with your team. Whether it's updating Excel files or sharing a presentation with your team, the cloud can make your work more effective and efficient. Here are some key things to note about Microsoft Office and hosting it on the cloud.
1. What is Microsoft Office Professional Plus 2013?
It's a comprehensive Microsoft Office Suite that manages and organizes your documents and data through efficient, modern applications. These applications gain more power when you add them to your cloud environment.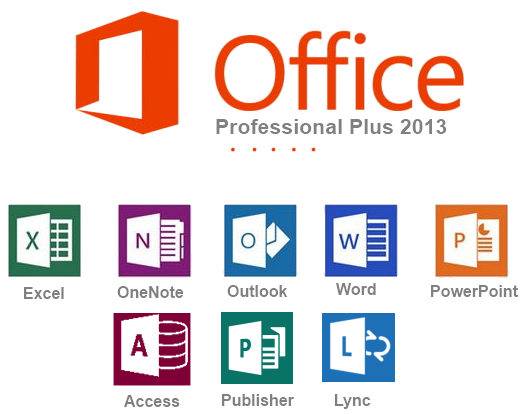 2. What applications are on Microsoft Office Professional Plus 2013?
Cloud Hosting Microsoft Office Professional Plus 2013 allows you to host a bundle of the most popular Microsoft applications. All of these applications can be easily integrated on your cloud:
Word
Outlook
Excel*
PowerPoint
Publisher
OneNote
OneDrive
Visio Viewer
Access
InfoPath
Lync
*Excel is already included in your Trapp Technology cloud environment.
3. What if I only want one application?
You get what you need! Each Microsoft application is available for individual purchase or you can host the entire suite. We strive on giving you a cloud service that is customized to fit your needs. You get complete control over the software you want to host and can choose whatever is best for your business.
4. Why you should be cloud hosting Microsoft Office Professional Plus 2013
If you use Microsoft applications on a daily basis, you could save time uploading, downloading, and updating the same files between your cloud-hosted applications and teams. Microsoft Office Suite on the cloud lets you access, edit, and sync data in real-time – Anytime, anywhere, and on any device with Internet capabilities.
5. How do I benefit from the cloud?
The cloud is a powerful way to access your data in a secure environment. When you are on a dedicated server, you have complete control over the software, applications and users. You get to build an environment that is right for your business. You no longer have to worry about transferring your files if you want to work from home. You simply access your server through a web browser or application to get started on up-to-date data. This also makes it incredibly simple for your team to work together from different locations. You can always access your Microsoft Office software when you have it on the cloud and that is incredibly beneficial for productivity.
Cloud hosting gives your business better efficiency and on a dedicated cloud, you can customize the solution to fit your business. The technology you use should be an extension of your business and you should pick a cloud provider that can act as such. Cloud Hosting Microsoft Office Professional Plus 2013 is a great place to start expanding your cloud solution.
Related Articles: