Make Life Easier with Hosted Medical Billing Software
With the right software, you can streamline your process and save time while completing more work. See how hosted medical billing software is a reliable method to access your data with top of the line security and great features to increase productivity.
How great would it be to manage your entire claim process in one place? With medical billing software on the cloud, you can automate nearly every aspect of your revenue cycle. Medical billing software is designed to make collecting money an easier task so you can make more sales.
When you host your medical billing software on the cloud, you can easily integrate with other software and applications further maximizing your proficiency.
Having the right medical billing software on the cloud can work wonders for your business. You get the tools you need to create a billing process that effectively processes your customer's orders.
Automating your tasks with the tools provided by the software can benefit many different parts of the process.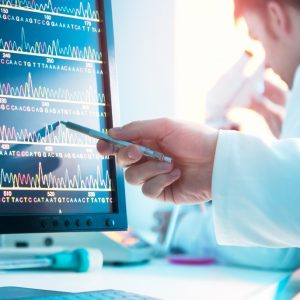 Hosted Medical Billing Features:
Review Patient Information
Review the key information you need about each account. See their account type, their historical data regarding previous payments, find their balance on their account, or if they owe money.
Send Collections
You can automate your collection letters to send whenever payments are due. You no longer have to spend the time crafting each letter.
Process Payments
When you have credit cards on file, you can automate processing them in every billing cycle as necessary.
Create Payment Plan Statements
You can make a payment plan statement instead of a regular statement. This tool allows you to create default and custom plans with messages for your clients.
Accounting Reports
See all your information and create comprehensive lists to keep track of your payment history and any overdue bills.
Each medical billing software has a different set of tools you can utilize for your business. They even have a different set of apps or other software they can integrate with. Finding the medical billing software that fits your business is great when you are thinking of cloud hosting. You want to make sure all your software can be integrated on a cloud server.
Hosting on the cloud is a great opportunity to make medical billing even less of a hassle. Cloud hosting gives your medical billing software a lot of features that weren't immediately available on the software. Some of the features you get from cloud hosting are advanced security, backups, and customization.
The best way to host your medical billing software is on a private, dedicated cloud server. The reason being is that you have a lot more control over your environment in regards to security. On a private dedicated server your environment is encrypted and reserved for your use only. You get to control the users who have access to the data and all users work within a highly secure environment. Your data is your business and cloud hosting providers focus on maintaining your data integrity.
Do you worry about losing your information? When you host your medical billing software, your service provider can provide backups for your information so you can always recover your data. When looking into a provider, make sure to find one that provides backups often. Nightly backups will keep your data available after you've left the office in case anything were to go wrong while you aren't there.
Customization has great appeal to businesses. On a public cloud, you are limited to the software you can utilize and it is a generic environment that is designed to fit the widest audience. The private cloud maximizes the control you have over your environment. Any software or applications you need can be integrated in one place so you have the most efficient connection to your medical billing software.