The Steps to the Cloud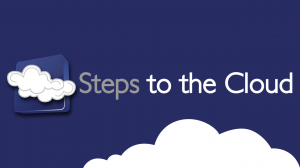 From the multi-location access to the ultra secure data, you're sold on the idea of the cloud. But what's next? Today's Whiteboard Wednesday will walk you through the steps to get your business in the cloud.
Getting Started: The Steps to the Cloud
We'll even lend a hand and give you the link to our 30-day trial sign up page. Click here to get started! No credit card information is required.
Need to learn more about the cloud?
If you still have questions, or have a less-than-traditional cloud solution in mind, you can always reach out to our team, and we'll get you squared away.