Don't Lose Your Mobile Data in Transit
Mobility has improved the workplace in many ways. From making travel more productive, to having the flexibility to work from home, your devices have given you access to your work on the go. Unfortunately, there are some threats to your security when using mobile data. Luckily, the cloud can end these security risks!
Ever lost your phone? The thought of all the personal information floating around in some stranger's hands is enough to drive anybody nuts. The loss or theft of a smartphone, tablet, laptop or mobile device is among the worst productivity catastrophes that a professional can experience. And beyond that, this could mean your information will be stolen.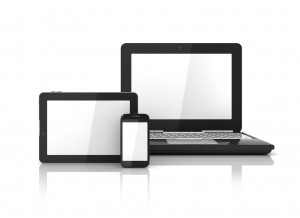 Your device is your office while you are on the road. Without mobile data, you cannot work or communicate with your team. While there is financial loss from the hardware, there is the bigger financial cost of losing corporate data. Knowing where your mobile data is being saved when on your mobile device will let you keep track of your information and where you can move it to keep it safe.
If your device is lost or stolen, are people going to be able to easily take your information? If you know your mobile data is saved on your phone and anybody can open it just by clicking on the file, there needs to be a change. Moving your information to the cloud can make your mobile data inaccessible by unwanted people and stretch your computing power and IT resources.
Using a cloud server for your mobile data will give your company many benefits. A private cloud server creates an environment for your mobile data that only you and other approved people are granted access. This private server will require your own personal login information to access any data hosted on the cloud. This data can improve virtually anything. Your software can even be hosted and give you full features access to your business.
With a private cloud, your mobile data is much better protected because it keeps your data from being saved directly to your phone. Meanwhile, your hosted software will also be accessible. There are no limitations on your hardware because the cloud creates an environment that allows you to use full versions of software you can't find on a mobile device. It doesn't matter whether you're on a iPhone or Android phone, it looks and works just like you are on a computer.
One of the greatest parts of having your mobile data on a cloud server is that even when you lose your device, your data isn't lost. You can now access your cloud from any device. If your device is lost or stolen, you can easily login to your account from another device and continue your work normally. It is inconvenient to lose your mobile office, but it is important to minimize the costs involved in lost information.
Related Articles: