Top Three Construction Cloud Benefits
Moving your software to a construction cloud is a better option for property managers and companies who seek cost-effectiveness, mobility, and security.
Growing business who want to remain competitive in today's fast-paced environment turn to the construction cloud to host their critical software, such as Sage 100 Contractor (formerly Sage Master Builder), Sage 300 CRE (formerly Sage Timberline Office), or Maxwell Systems, for reasons of cost effectiveness, mobility, and security.
Cost-Efficiency
By now it's common knowledge that construction cloud computing is a cost efficient alternative to in-house servers and IT maintenance. According to new data from KPMG, LLP 2014 report, "Elevating Business in the Cloud", driving cost efficiencies remains to the the top use for cloud (49%).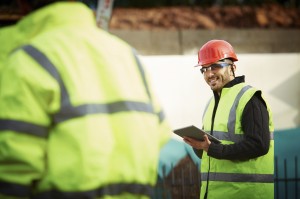 Managing hardware, upgrades, compliance, troubleshooting, and system downtime are expensive and inefficient for organizations that need to be smarter with their use of resources. Trapp Technology's construction cloud greatly reduces capital expenditure investments of building in-house infrastructure and hiring and IT department or team. By hosting your software on the construction cloud with Trapp Technology you offset all those previously mentioned costs while gaining a dedicated IT support team available 24/7 for an affordable, monthly rate! Start a 30 Day Trial here (no credit card required)!
Mobility
Use a laptop, smartphone, or tablet in your everyday life? Why shouldn't your business have the same convenience and usability of essential modern technologies?
With Trapp Technology's construction cloud, you and your workers won't be limited to the confines of centrally located construction software in the office. Access your software from any PC, laptop, iPad, or smartphone with simple Internet connection, and experience increased collaboration and decreased travel time. In addition to working in the office, users can have multi-location access from home, on-the-go, or on site!  The same report from KPMG cited 42% of firms utilizing the cloud do so to "better enable a flexible and mobile workforce".
Security
Even with all the advancement in cloud adoption, Security, specifically risk of intellectual property theft, remains to be seen as the cloud' most significant challenge (50%), followed by data loss and privacy risk concerns (45%). While still a top concern, these numbers are substantial decline from 2012 figures of 78% concern of intellectual property theft, and 83% data loss and privacy risk challenge.
As all experts will tell you, security threats will always be present, and there are no 100% guarantees in the market today. The best approach to cyber security is proactive and preventative solutions combined with advanced best-practice methods. Trapp delivers this high level of cyber security by housing your construction cloud in a certified, SAS 70 type II, and SSAE 16 SOC Type II, Tier III data center. And as always, your construction cloud server is private and dedicated, so no 3rd party access, viral malware, or accidental corrupt file can affect your valuable data and files.
Want more Construction Cloud related articles? Read:
Questions about Trapp Technology's construction cloud? Go ahead and start your construction cloud 30-day test drive here today!