The Cloud Does More Than Save You Money
More and more software is available on the cloud every day. It is a cost saving solution for many businesses that do not want the strain of building their own IT infrastructure. The cloud does a lot to bring more value to your company than just savings.
Integration: The trouble with in-house software is the computing power it takes to process many applications at once. If your company has to constantly have certain software open, switching back and forth can be troublesome. The cloud can locate all your data and software in one place to save you time and effort. You can also integrate many software and applications to one place. Popular software such as Microsoft Office, QuickBooks and applications like Dropbox can be easily added to your cloud.
Access Advanced Technology: Cloud hosting providers are in the business of creating solutions. In order to do that, they have to keep their technology running at the best possible level. Cloud hosting providers use their resources to keep all servers and software up to date and take away the worries of doing the updates yourself. They also boast incredibly high security measures to keep your data safe. Utilizing infrastructure-as-a-service allows you to work with top technology without the cost.
Ability to Start Small: The cloud makes it easy to test the waters. Your business may only want to move one task to the cloud. The great thing about that is that you can always scale up and have the space your business needs to grow. Building your infrastructure requires you to plan far into the future. The cloud lets you grow your IT only as you need it. You no longer have to invest into huge upfront costs for technology that may not be right for your company. The cloud lets you get what your business needs at any point in time.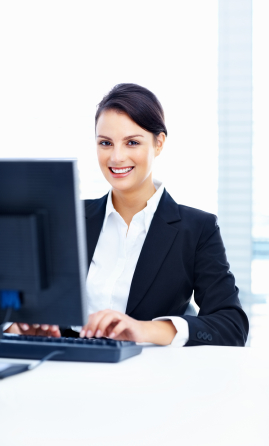 Collaboration: File sharing could be a nightmare. Whether the file was too big to email or you could not find your USB drive, it could get hard to collaborate on a project. The cloud gives users access to the same data in real time where they could easily work together to solve any problem. They could work from a remote location without worrying that their information was not going to be lost. Collaboration is much more flexible and effective when you have live access to data without the need of sharing files with the others. Instead, people have multi-user access to their work.
Devices: The cloud is a great tool for those people who want access to their work through other methods. Software that only works on Windows platforms can really hinder productivity. The cloud lets you access your work through any computer or device with Internet. Software that was not available on Mac can now be accessed through any Mac products. This adds so a lot of power to your hardware by allowing you to work through the medium you are most comfortable with.
The cloud comes with the convenience of letting you grow your business just the way you want it. You have access to solutions immediately and do not have to plan and invest in any big projects before you are ready.
Related Articles: