Leverage Cloud Hosted Sage 300 ERP for Your Business
Sage 300 ERP (formerly Sage Accpac) is comprehensive Enterprise Resource Planning (ERP) software that manages and connects multiple platforms of technologies, operating systems, and databases. Cloud hosted Sage 300 ERP gives mid-range to SME businesses a competitive advantage in the modern, fast-paced environment.
You can find Sage 300 ERP, formerly Sage Accpac ERP, renamed as:
Sage 300 ERP Standard – formerly Sage Accpac 100
Sage 300 ERP Advanced – formerly Accpac 200
Sage 300 ERP Premium – formerly Accpac 500
Businesses utilize a powerful ERP solution such as Sage 300 ERP to support growth strategies via scalable editions and a broad range of available modules such as:
Sage 300 Accounting and Finance suite
Sage 300 Business Intelligence and Reporting suite
Sage 300 Purchasing Management suite
Sage 300 Sale Management application
Sage 300 Inventory and Warehouse Management suite
Sage 300 Customer Relationship Management application (Sage CRM)
Sage 300 Human Resources Management and Payroll suite (Sage HRMS)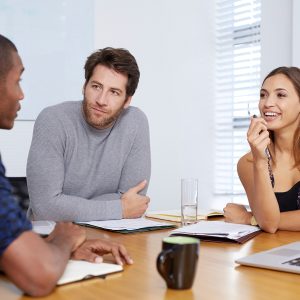 How can you make the most out of your Sage 300 ERP Accpac software? By hosting it on Trapp Technology's ultra-secure cloud, of course! As you gain the freedom to focus on your business growth, your cloud hosted Sage 300 ERP will simultaneously reduce your in-house IT maintenance, ensure sensitive data information, and grant anytime, anywhere access from a smart device with internet capabilities!
Full-Featured Capabilities
With cloud hosted Sage 300 ERP, users don't sacrifice any feature or functionality since they get the same look and feel of a desktop version software that is centrally located on a computer.
Anytime, Anywhere Access
Sage 300 ERP software and its end-to-end modules are available via remote access on PCs, laptops, tablets, and smart phones with simple internet connection. Your ERP cloud is capable of handling multi-users on multi-sites, and delivers data in real-time for increased collaboration and efficiency.
Cost Efficient
Businesses seek to host Sage 300 ERP on a personal, dedicated server for robust performance and security. However the price to build of an in-house server, and the personnel time required to maintain it is enough to deter any business with an already tight IT budget. That's why Trapp Technology's dedicated servers is the perfect solution for cloud hosted Sage 300 ERP. We offer businesses a 30-Day Trial, predictable monthly costs, and no contracts for their Cloud ERP.
Security
Rest assured your Sage 300 ERP software and confidential information is housed in a certified, SAS 70 type II, and SSAE 16 SOC Type II, Tier III data center that automatically runs redundant backups – nightly and in 7 day rolling periods. Your dedicated server never shares resources with other customers, so you're protected in multiple layers of security from unauthorized access, 3rd party viral attacks, or accidentally corrupted files.
Support
Best of all, Sage 300 ERP Cloud customers receive 24/7 customer / technical support from our friendly and knowledgeable team of experts!
3rd Party App Integration
Your Trapp Technology ERP Cloud is completely scalable and customizable so third-party applications and plug-ins are easily integrated seamlessly on your cloud ERP.
Related Articles: