Construction and Cloud
The construction industry has long been proponents for cloud technology, and a new survey shows no signs of slowing down on web-based construction management software investment.
Since the late 90s, the construction vertical has been migrating to web-based construction management software to increase collaboration, mobility, and security.
More recently, a mental shift in producing higher-quality products while working "smarter not harder" has moved cloud technology the forefront of the industry. The Equipment Leasing & Finance U.S. Economic Outlook Q4 update, the foundation reports investment in equipment and software is expected to grow 5.5% in 2014, up from 2.6% forecast in Q3.  Furthermore, investment in software will likely continue to see moderate growth within the next 3-6 months.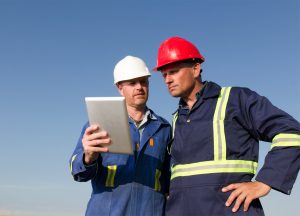 Trapp Technology hosts full-featured web-based construction management software, such as Sage 100 Contractor (Master Builder), Sage 300 CRE (Timberline), Builder MT, Maxwell, Interweave, and the like, compatible on a comprehensive range of devices.
Work on site, in office, en route, or at home, on your PC, Mac, laptop, iPad, tablet, smartphone, with just simple Internet connection. With a web-based construction management software, you're guaranteed to work with real-time data and feedback, anytime, anywhere!
Cloud technology that supports web-based construction management software has greatly decreased capital expenditure for such advanced IT, and continues to reduce operating costs through electronic document management, less travel, and nightly backups!
And what good is a cloud-hosted construction management software without the right securities in place to protect sensitive and confidential client or financial information? Trapp Technology hosts construction management applications on certified SAS 70 type II, and SSAE 16 SOC Type II, Tier III data center.  Our clients can rest assured their data is automatically backed-up every night, with a 7 day rolling period.
Want to learn more about how your construction company can host web-based construction management software on the cloud? We'll work with you to create a custom construction management cloud to fit your organization's unique needs!
Related Articles: