Remote Access Via iPad Construction Software Cloud
Get PC, Mac, laptop, or iPad Construction Software availability with cloud hosting solutions!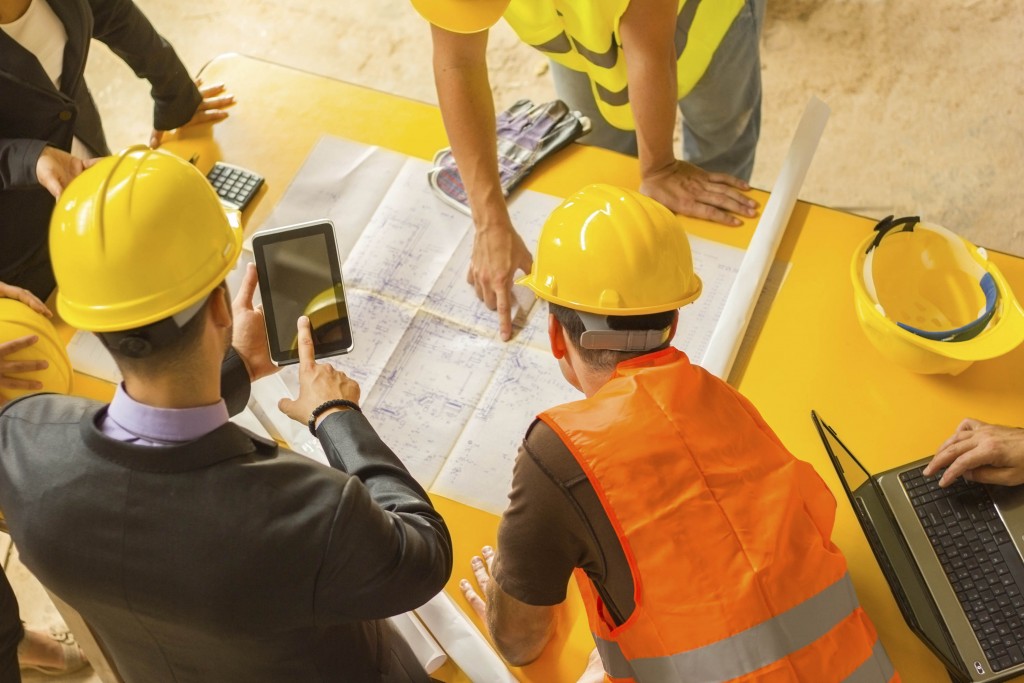 Since its release in 2010, over 200 millions iPads have been sold- many utilized for its innovative features, but mostly, its mobility and internet capabilities. For construction companies and project managers, work on the field and in the office is seamless.
Fortunately, the iPad and alternative wireless tablets elevate construction software to a level that can keep up with its modern day users.
Take a look at how cloud hosting solutions and iPad construction software benefits the construction industry workflow and redefines the workplace.
iPad Construction Software – Compatibility  & Benefits
iPad Compatibility and Mobility
Trapp Technology hosts Construction software such as Sage 100 Contractor (Master Builder) and Sage 300 CRE (Timberline) on the cloud so documents are accessible anytime, anywhere. With cloud hosted Construction software, the same look, feel, and functions of your construction is available on your desktop in the office, your laptop at home, your tablet on site, and mobile smartphone during travel! Compatible with PC, Macs, Android or iPad Construction software.
Full-featured Access to Construction Software on iPad
With Trapp Technology, your cloud hosted Construction software on your iPad is full-featured, unlike other web-based construction applications that are limited as a mobile version. With Trapp Technology, your iPad Construction software can access past and present project tasks such as WIP reports, order statuses, schedules, budgets, inventory, daily field reports, purchase orders, account receivables and payables.
Go Green with iPad Enabled Construction Software
Eliminate risk due to duplication and outdated information with cloud hosted Construction software, because your entire network seamlessly communications with each other so you can update, utilize, and leverage real-time client and project data on any tablet or iPad with simple internet connection!
iPad Becomes All-in-one Project Management Tool
Increase efficiency and reduce waste with improved accuracy on project details, planning, management when the Construction software on your iPad becomes a comprehensive, multi-task tool that can replace excessive and bulky job binders.  Your iPad construction software is capable of running reports, taking jobsite photos, filling out forms, document management,  data storage, and follow ups.
Your Construction Software on iPad is Cost Efficient
Time is money, and the construction industry is no exception. So when teams can easily communicate and effectively collaborate on the same system, in real-time, on-the-go, projects get done faster and more accurately. Existing laptops and tablets specifically designed to withstand onsite wear and tear on construction field typically costs thousands more than an iPad, and can require access to even more expensive in-house servers to access and update internal data. You get an immediate solution with iPad construction software hosting.
Related Articles: