Cloud Accounting Reviews For QuickBooks and Sage
A small business doesn't need expensive software to manage a general ledger and basic business accounting tasks. It's much more important to find software that fits your specific needs. Once you select your software, amplify it's features by putting it in the cloud! Here are some cloud accounting reviews to see how you benefit from cloud services.
QuickBooks Cloud Accounting Reviews
QuickBooks, the popular small business accounting and financial software, manages payroll, provides payment solutions, and has native email and calendar functions. Trapp Technology's ultra-secure Quickbooks cloud hosting service was designed to help make your business more successful.
CPAs are searching for ways to save time and service geographically-separated clients. Trapp Technology, LLC offers a cloud hosting solution which allows for CPAs or Bookkeepers to securely access their software and client data remotely from any computer, PC, MAC, iPhone, and iPad with an internet connection. Unlike the currently available apps, you will have access to your software just as you have it on any other computer — no app needed!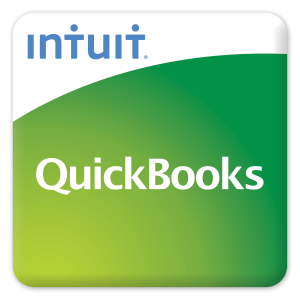 Working in the cloud with Trapp Technology has allowed us to work more productively. We can have people from around the world access Quickbooks as needed without worrying if our local server as gone down. Trapp Technology's Tech support has been great resolving issues quickly!
— Josh Feikind, RefinedKind Pet Products
Switching our QuickBooks hosting to Trapp Technology from Linked CPA has allowed us to work more efficiently. We login faster, work faster and waste less time. The frustration we had before has been eliminated.
— Tracy Soulsby, President, Soulsby Accounting Group
Sage 50 Cloud Accounting Reviews
According to the Sage website, this software enables you to "manage cash flow, customer payments, and collections" as well as gain insight with custom reporting for budgeting, cash flow management, and benchmarking. You'll get a high-level view of your key metrics, track inventory, plan purchases, or expand service offerings. You can reduce errors and deter fraud with screen-level security and a clear audit trail.
By hosting your software through Trapp Technology's My Sage 50 US Cloud (My Peachtree Cloud) solution, you are provided with instant access to your information, reliable and friendly support staff, a flat monthly rate and no hidden costs. Simply with your internet connection, your Peachtree cloud application and data are accessible anywhere, anytime, on any device.
What our clients are saying
Bottom line, Trapp Technology saves us money; they've increased efficiency and the security of our financial information; they've made the use of our system tremendously easier — all of the things the company is looking for.
— Bill Lillycrop, Treasurer, The Trump Group
Trapp Technology has made our business better, more productive and more profitable. That makes my life easier. I tell any competent business considering hosting that they have to use Trapp Technology. That is the way to go. Trapp Technology is truly providing a remarkable service.
— Sonny Jumani, Principal, Tulfra Realty
Evaluating your options is a great thing to do when you are making the decision to move to the cloud. Your business can take advantage of the cloud to save money while getting more out of its technology. These cloud accounting reviews are here to ensure that you are ready to take the next step into the cloud.
Related Articles: