Easy Data Backup With Trapp Technology Cloud Hosting
If you're like me, you probably woke up in terror last night with the thought that your files had been lost and you didn't have a Backup. This is no coincidence. Today is World Data Backup Day and it is a good day to make sure you have a backup plan for your data in case the worst comes to worst.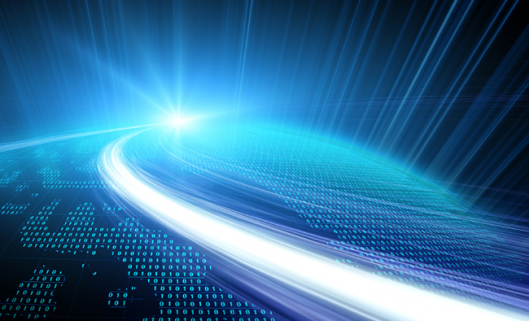 The move into the digital age has improved our records and made filing much more manageable. Not only do we avoid the hassle of keeping physical records, we also make the process more efficient. With your data stored digitally, you have better ways to create, store and transfer your information.
The little known truth about digital data is the amounts of risk you are facing on a daily basis. Your data is still susceptible to loss through different means. Storing your data digitally is about making sure you are on a secure server and having a backup for your files. Trapp Technology's cloud hosting service is a solution that will keep your data backup current and safe.
How Data Can Be Lost:
If you have an in-house server, it is important to know how that server can be at risk. The first thing to look at is location. Where is your server located? I don't mean, where in the building. I mean, your geographical position. Is the part of the region at a high risk of flooding, earthquakes, or fires? Just like physical files, your servers can be damaged by natural disasters and cause your data to be lost.
How Data Can Be Protected:
If you are looking into an offsite location to host your data storage, you have a great opportunity to make sure your data is hosted in the best location to keep it safe. Trapp Technology keeps its data centers in Arizona and has the lowest amount of risk from natural disasters and a great solution for automatic backups. Trapp provides a nightly backup every day with 7 day rolling.
Keeping the Proper Backups:
There are many different ways to keep backups of your information. For example, you can save certain files to a flash drive to keep them backed up short term. Sometimes you can backup your entire hard drive on an external hard drive. These solutions are great for personal computers. When backing up an entire company's server, you are going to need a solution that fits.
Trapp Technology provides nightly backups with 7 day rolling. Trapp Technology makes backups convenient because they are done automatically every day, ensuring that you have your data safe on the cloud. You can also perform your own backup of your information to further strengthen your information. Each backup is kept for a week as well so you can always restore information to an older file. This service extends to your software and allows you to keep your enterprise software from being lost. With everything being on a digital storage system, it is increasingly important to have a plan for your storage. These backups save you from any accidental errors when entering or deleting information.
Related Articles: