Searching for Sage 300 ERP Software in Phoenix, Arizona?
Arizona-based Trapp Technology works with Sage 300 ERP resellers to make the most of their software. Find cloud hosting solutions on our Sage 300 ERP Cloud.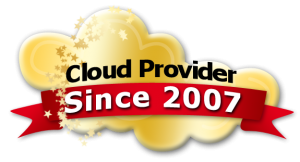 Sage 300 ERP is a comprehensive Enterprise Resource Planning (ERP) software that helps businesses manage critical parts of business, including purchasing, inventory management, HR and accounting, while seamless connecting cross-departmental technologies, databases, and operating systems. It's an ideal solution for mid-range businesses who seek affordability, flexibility, and scalability.
Cloud-hosted Sage 300 ERP Software Phoenix Modules:
Sage 300 Accounting and Finance suite
Sage 300 Business Intelligence and Reporting suite
Sage 300 Purchasing Management suite
Sage 300 Sale Management application
Sage 300 Inventory and Warehouse Management suite
Sage 300 Customer Relationship Management application (Sage CRM)
Sage 300 Human Resources Management and Payroll suite (Sage HRMS) 
Get Sage 300 ERP Software Phoenix cloud to make the most out of your software!
Why host Sage 300 ERP software in Phoenix?
Access your Sage 300 ERP software Phoenix from anywhere via remote access on PCs, laptops, tablets, and smart phones with simple internet connection.
Security. Rest assured your Sage 300 ERP software Phoenix is housed in a certified, SAS 70 type II, and SSAE 16 SOC Type II, Tier III data center that automatically runs redundant backups – nightly and in 7 day rolling periods. Your dedicated server never shares resources with other customers, so you're protected in multiple layers of security from unauthorized access, 3rd party viral attacks, or accidentally corrupted files.
Did you know? When Risk and Insurance ranked Phoenix as the 2nd safest U.S. Metro Area, relative to natural disasters, the Greater Phoenix Economic Council cited the area's high ranking "due to its distance from the Atlantic and Gulf costs, which allows for protection from hurricanes. In addition, the region rarely experiences major earthquakes and tremor activity, with no deaths or injuries from earthquakes occurring in Arizona in the last century."
Arizona's location and climate provide one of the safest and most protected environments for data centers, bolstering the state's rapidly growing data center industry, something Trapp Technology is proud to be a part of!
"We provide accounting services to a number of Japanese and other international clients. Trapp Technology enables our clients to access accounting records wherever they are, discuss issues with us any time they need. It has also reduced our travel time to the client site. It was a true win-win solution for us and our clients!" –Dai Takano, Tachibana & Orchiai Professional Corporation
"The Trapp Technology service has been great to use. It was very easy to  set up and the customer service team has been extremely responsive!"— Corey Peterson, Kahuna Investments, LLC
Ready to put your Sage 300 ERP software in the cloud?
We offer a 30 day Test Drive for our Phoenix Sage 300 ERP Software Cloud Solutions. Start your Sage Cloud Test Drive here.
Do you have a custom software that you would like hosted? If you'd like to host something other than your ERP software, get a custom cloud environment here.
Related articles to Sage 300 ERP software Phoenix: