Why accounting cloud?
Survey reveals high adoption of flexible work arrangements and investment in accounting cloud within public accounting firms.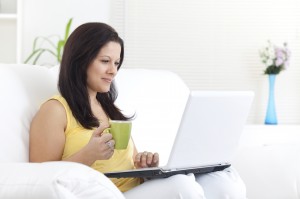 Recently, Convergence Coaching, a leadership and marketing consulting firm for CPA and professional services firms, conducted a survey to discover adoption trends of flexible work initiatives within public accounting firms and the technology that grants them the freedom to do so.
99 distinct firms, with the majority being large (21-74 CPAs) and major (75+ CPAs) firms, responded and commented.
Highlights of flexible work arrangements and accounting cloud from "Anytime, Anywhere Work Survey":
Respondents from 99 distinct firms shows 94% of firms offer flexible work arrangements.
77% of firms offer a work-from-home program.
"In our firm, everyone works remotely. It makes hiring decisions that much more important because the wrong people will abuse the situation"
47% have a written policy in play for anytime, anywhere work programs, with 53% having no policy in place.
"We did a great deal of planning and making sure the infrastructure was in place before entertaining the idea".
37% of respondents employ remote workers in another geography not tied to a specific office.
Accounting Cloud
83% of firms have invested in an accounting cloud or technology that enables working away from the office to be "as efficient as working in the office".
Related anonymous comments such as "A lot of time can be wasted if you don't have the technology" agree that the flexibility of working remotely can only be leveraged when proper technologies are in effect.
An accounting cloud from Trapp Technology is designed to provide remote and off-site workers a software platform that works seamlessly with their organization's accounting software, anytime, anywhere, and on any smart device. Our ultra-secure accounting cloud adheres to the same protocols as those found in the financial industry, diminishing the potential risks associated with external IT systems.
Read more about Trapp Technology's Accounting Cloud: