Intuit Ends Support for QuickBooks 2010
We like to keep you guys updated on any changes you might be facing with your software so we wanted to pass along this update about QuickBooks 2010.
QuickBooks 2010 will no longer be supported by Intuit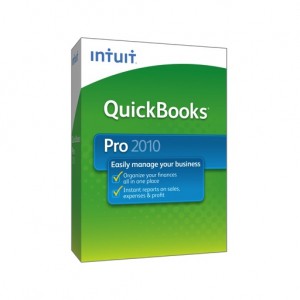 From Intuit:
"On May 31, 2013, access to add-on services will be discontinued for QuickBooks 2010 Desktop (Windows and Mac).  This includes all versions of QuickBooks 2010 (Pro, Premier, Simple Start, Enterprise Solutions, Accountant Edition, and Mac).
Note: If you do not use any of the add-on services, your product will continue to work for you but you will not be able to subscribe to live technical support or any of the other Intuit services that can be integrated with QuickBooks.
If you are using a product affected by service discontinuation and want to maintain access to live technical support and add-on services, you'll need to upgrade to the latest version of the software as soon as possible."
Will this affect Trapp Technology and its QuickBooks 2010 customers?
Not at all! You will still be able to use your hosted QuickBooks 2010 software. If you have technical problems with your Accounting cloud, feel free to send our U.S.-based help desk a line.
Ready to take it to the next level? Start a 30-day Accounting cloud test drive here today!
Looking for more Tips? Try these related articles: