Make Serious Gains with Cloud Hosted Sage 100 ERP Software
Cloud hosted Sage 100 ERP software gives you instant access to your software and lets you share real-time data anytime, anywhere, and on any smart device.
You can find Sage ERP 100, formerly Sage Mas ERP, renamed as:
Sage 100 Standard ERP – formerly Sage Mas 90 ERP
Sage 100 Advanced ERP – formerly Sage Mas 200 ERP
SMBs find Sage 100 ERP to be a cost efficient solution to connect all critical business operations in one easy to use integrated interface. Sage 100 ERP supports organizational growth with a broad range of optional modules such as
Sage ERP 100 Accounting and Financial suite
Sage ERP 100 Distribution suite
Sage ERP 100 Manufacturing suite
Sage ERP 100 Business Intelligence and Integration Tools
Sage ERP 100 Resource and Project Management suite
Sage ERP 100 Global eCommerce/ eBusiness suite
Sage ERP 100 Customer Relationship Management application (Sage CRM)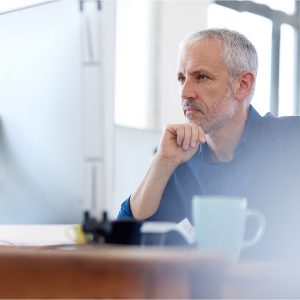 Trapp Technology's Cloud ERP elevates your enterprise resource planning software, such as Sage 100 ERP software, to a cloud computing platform that offers the following benefits:
Full-Featured, Cloud Hosted Sage 100 ERP
With a cloud ERP, users access the same features, functionalities, look, and feel as a Sage 100 ERP deployed on-premise.
Mobility for All
Hosting Sage 100 ERP on a cloud ERP grants users anywhere, anytime access to real-time customer data, reports, and analysis, via PC, laptop, smartphone or tablet (iPad or Android compatible), with internet connection capabilities.
Extra Security
Trapp Technology's cloud ERP is housed in an SSAE 16 SOC Type II, certified data center, located in Phoenix, Arizona. Each hosted Sage 100 ERP cloud server is private, and dedicated, so no resources are shared with other cloud ERP clients. This ensures an extra layer of security of protection from unauthorized 3rd party access, accidentally corrupt files, or viral attacks. Trapp Technology also has automatic nightly backups and 7 day rolling periods to assist your Disaster Recovery plans.
Cost Savings
Many organizations who invest in a powerful cloud hosted Sage 100 ERP solution seek to host it on a robust, dedicated and secure server. However, the costs associated with building an in-house server and the personnel time spent on maintenance can require a larger budget than most businesses are financially prepared to invest. Trapp Technology hosts Sage 100 ERP on our ultra-secure dedicated servers, handles annual system upgrades and maintenance, and has 24/7 technical support readily available for all customers, for a cost efficient, flat, monthly cost.
3rd Party App Integration
Sage 100 ERP is capable of 3rd party application integration designed to provide scalability and flexibility to your ERP system.  Trapp Technology's cloud ERP is completely customizable, so you can add third party applications and plug-ins to seamlessly to communicate with all your ERP modules.
Related Articles: