Paige Insalaco Named 2018 CFO of the Year by the Arizona Chapter of Financial Executives International
Trapp Technology Chief Financial Officer Awarded for Demonstrating Outstanding Performance in Her Role as Corporate Financial Steward
PHOENIX, November 5, 2018 ─ Trapp Technology, a leading IT solutions provider that excels at bringing affordable, enterprise-level technology to businesses of all sizes, today announced that Chief Financial Officer, Paige Insalaco, was named CFO of the Year in the Community Service category in this year's CFO of the Year Awards. Hailed as "the most prestigious awards program for financial executives," the CFO of the Year Awards, presented by the Arizona Chapter of Financial Executives International (FEI), highlights the important role that financial executives play in the region. FEI is the leading advocate for the views of corporate financial management, and is comprised of more than 10,000 members from every major industry.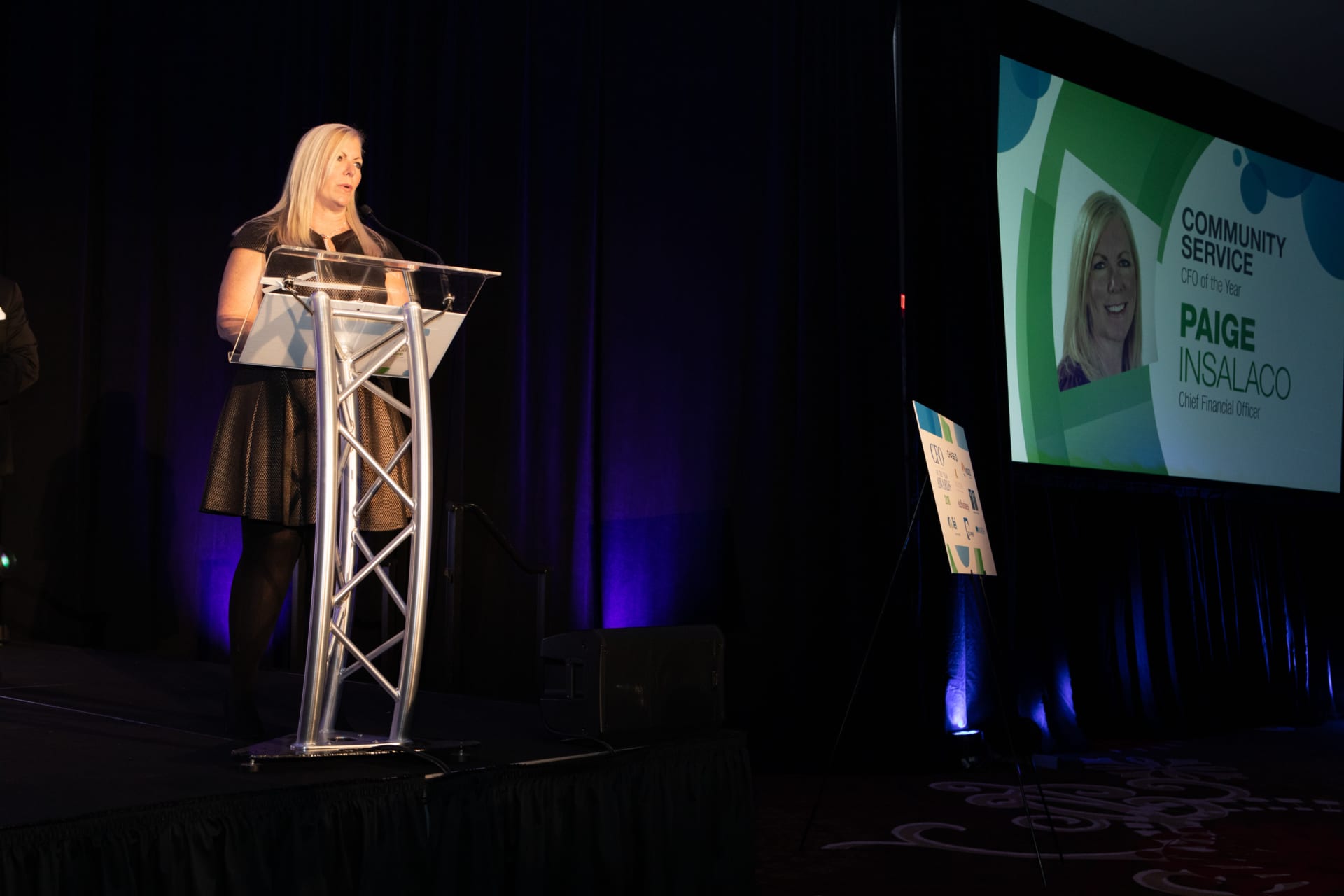 Paige Insalaco, CPA is an accounting executive who relies on her leadership expertise and financial management acumen to steer organizations toward fiscal growth. Holding the role of Chief Financial Officer at Trapp Technology since 2016, Insalaco's diverse career includes management- and executive-level positions across the hospitality, real estate development, and technology industries. Insalaco is the founding Chairperson of the Women's Interest Network ("WIN") which focuses on mentoring, sponsoring and developing women at all levels to realize their full career potential. She also founded a Toastmasters chapter to help her colleagues improve their communication and leadership skills. Resolute in her commitment to her role as a member of the strategic advisory team, Insalaco has acted as a financial decision-making compass for the key stakeholders of Trapp Technology.
"The Arizona Chapter of Financial Executives International hosts the CFO of the Year Awards each year in order to shine the spotlight on those individuals in our business community who have demonstrated outstanding financial management," said Cheryl Green, publisher of AZ Big Media, which manages the nomination and awards process. "We believe this recognition benefits the greater Arizona business community by providing a forum that highlights the importance of financial leadership and promotes a better understanding of the role of finance in the world of business."
"The task of managing the financial wellbeing of an innovative technology company is not something that is easily done," said David Trapp, founder and CEO, Trapp Technology. "Paige's astute perception of the current accounting industry landscape has elevated Trapp Technology's financial controls and reporting practices, turned the accounting department into a powerful asset for strengthening Trapp Technology's bottom line, and delivered an exceptional level of service to our clientele."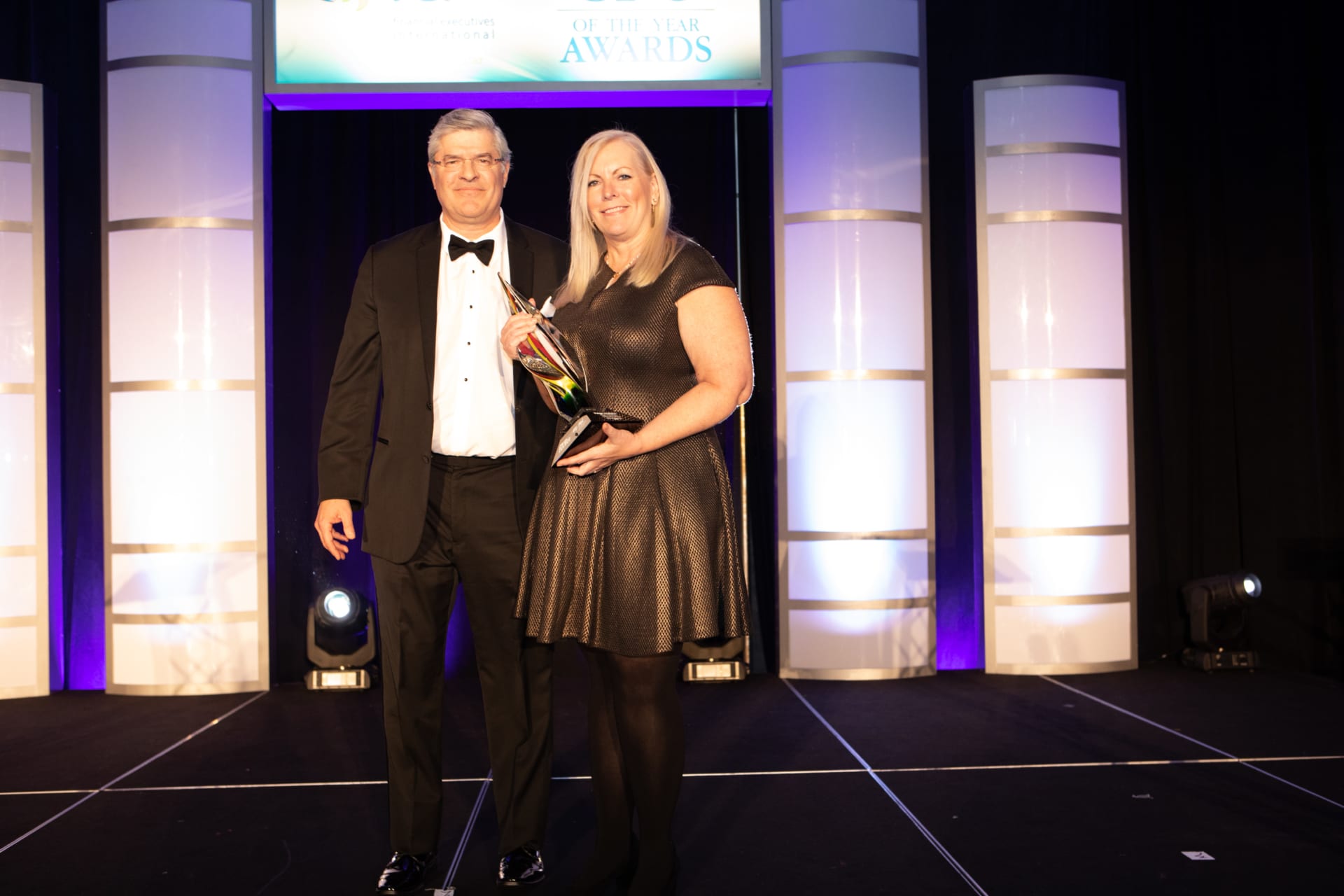 The award banquet was attended by a sold-out crowd at Chateau Luxe in Phoenix on Thursday, November 2, where Insalaco, along with nineteen finalists and five winners from across the state, were honored. Fellow award winners include CFOs from Tiempo Development, the Foundation for Senior Living, Western Window Systems, and Troon Golf. Representatives from Trapp Technology in attendance included members of the executive, human resources, and marketing teams.
About Trapp Technology
Trapp Technology provides the very best cloud, IT, VoIP, and security services to deliver a true all-in-one IT solution for businesses who seek to cut IT costs and leverage technology to grow revenues. Trapp Technology's services are designed to appeal to the growing number of medium- to enterprise-level businesses looking to outsource more IT infrastructure and application management services to help reduce total cost of ownership and free up internal resources, as well as those companies seeking the skills and support to quickly complete complex IT projects. For more information, visit trapptechnology.com.
Media Contact
Ashley Capps
Marketing Manager
acapps@trapptechnology.com
480.351.8071