Welcome Noah Corwick, a Trapp Technology Cloud Team Lead! Learn more about Noah and his role as one of the first point of contacts for our cloud hosting clients!
Noah Corwick, Cloud Team Lead, Trapp Technology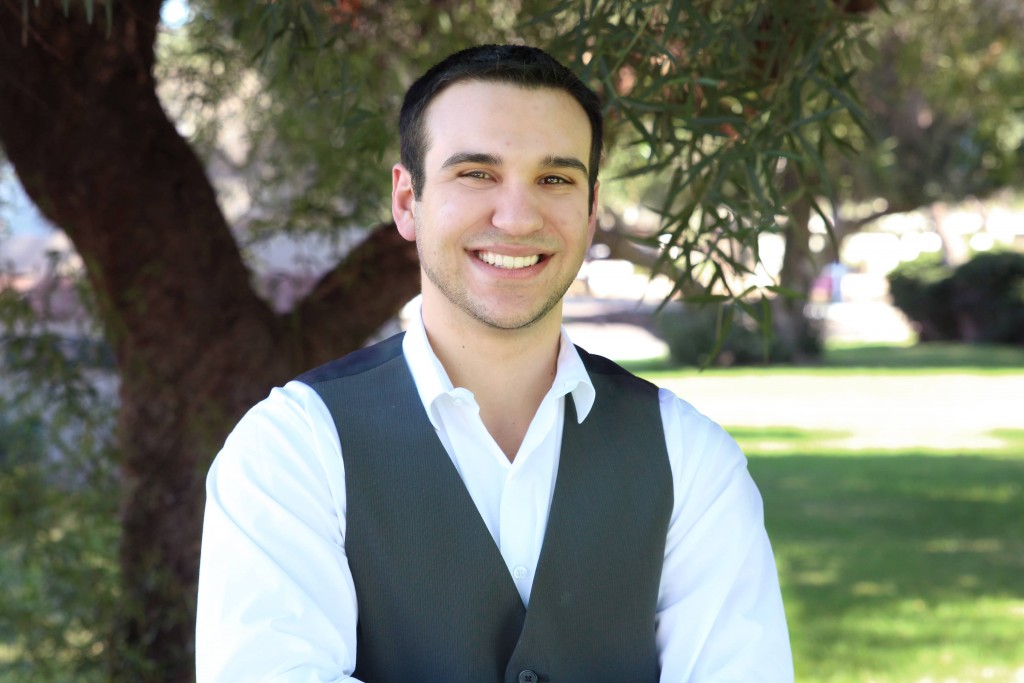 Describe your job at Trapp Technology.
I'm the first point of contact for potential customers who want to sign up for our cloud hosting solutions or begin a 30 Day Trial! I consult with individuals and small businesses to discover what their unique cloud hosting needs are so I can better direct them towards the right Trapp Technology solutions.
How do you describe what you do for a living to your friends?
My friends associate the cloud with the (Apple) iCloud. I say that Trapp Technology also offers cloud hosting for major business applications and software, and in a far more powerful, secure, and dedicated way.
As a child, what did you want to be when you grew up?
I wanted to be a singer! I still want to be associated with the music industry one day, but I can't sing at all.
What is your favorite sport to watch? To play?
I'm a basketball fanatic! I've been playing and watching since I was in 2nd grade. My favorite basketball teams are the LA Lakers and the Arizona Wildcats. I currently play for a team at the Scottsdale JCC and volunteer as a coach for kids.
What's your ideal travel destination?
I have always wanted to travel to Japan. I love big cities and Japan's metro area looks amazing. The culture is also extremely interesting as well.
Do you do any volunteer work?
I've been a volunteer basketball coach since I was a sophomore in high school. I've coached YMCA competitive basketball leagues and after school basketball at the Desert Willow Elementary School. I love helping players expand their skill level and enjoy the game of basketball even more.
Have you ever been told that you look like someone famous?
A couple people have told me that I look like Drake. Maybe it's because I go from 0-100 real quick.
What was your first job, and would you do it again if you had to?
My first job was working as a waiter at my friend's parent's Italian restaurant. I learned from this experience that I would never want to be in the food industry ever again!
What characteristics do you admire in others?
I'd say the characteristic that I admire the most is confidence. Even when you are not sure of something, if you express it with enough confidence, it will make anyone believe you or at least in you.
What is your favorite movie?
I don't really have a favorite movie, but when I was younger, I was obsessed with the Lion King. I probably watched it over 100 times. So based off history, the answer has to be the Lion King.
How do you want to be remembered?
I want to be remembered as someone who always cared for others. I pride myself on putting others before myself.
What has been your proudest moment thus far with Trapp Technology?
My proudest moments so far have been the times where I answer customer's questions with ease and without hesitation. I've learned a lot since I've started, thanks to the great mentorship of my team leaders and coworkers who have given me compliments on my progress and new found confidence. I look forward to finding my own routine as time progresses.
What are you most passionate about professionally?
I LOVE helping clients through their cloud technology needs. It's wonderful to see the transition from a potential client who calls in with questions and hesitations about the cloud to becoming super excited and confident in hosting their software with Trapp Technology. To educate and really get to know our clients is a gratifying feeling and experience.
What do you think sets Trapp Technology apart from the competition?
I truly believe one of the things that sets Trapp apart from the competition is the flexible cloud environment that we offer. I explain to our potential customers that what our competitors offer as a "custom solution" is Trapp's normal/ standard solution. The picture I like to paint for our clients is a cloud solution and provider that won't limit them and will grow seamlessly alongside their success.
Get to know more of our Trapp Technology team: