Phoenix-area C-suite professionals, executive decision makers, and key stakeholders are invited to gain actionable advice for business technology innovation from seasoned business mentors and enjoy a Diamondbacks game during four exclusive events at Chase Field

Phoenix, Arizona – April 24, 2018 — Trapp Technology, a Phoenix-based IT and tech solutions provider, is hosting their fourth annual Tech Me Out to the Ballgame event known for its engaging content and unique atmosphere. The evolution of the niche conference continues with the newly reimagined series format, consisting of four separate events that feature intimate seminars led by industry thought leaders, followed by an Arizona Diamondbacks game viewed from the exclusive field-level dugout suite at Chase Field. This event series caters to C-suite professionals and executive-level decision makers looking to challenge the status quo and move closer to reaching their operational goals.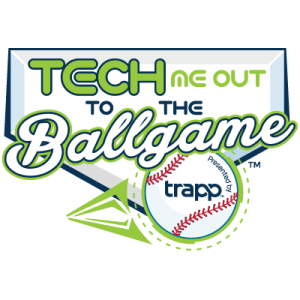 "We are proud to have hosted over 750 professionals across three years of the one-day business IT summit format. This year, each of the four Tech Me Out to the Ballgame events will create a more refined space for elevated dialogue in an environment conducive to deeper discussion," says Jay Bouche, Director of Marketing for Trapp Technology. "With four separate events, we can hyper-focus on specific business technology trends that are of serious interest to business leaders today."
This year, each Tech Me Out to the Ballgame event focuses on a dedicated subject matter, with content ranging from recognizing the value of business technology to pinpointing the right amount to spend on IT security. To provide the best experience possible for every seminar, each event is limited to twelve attendees that are handpicked from a thorough application process.
Following the seminar, guests will move from the on-site conference room to the luxury dugout suite to enjoy dinner and drinks, the Arizona Diamondbacks game, and continued conversation.
The event series kicks off on Thursday, May 10, 2018 with a presentation by Dominick Grillas, the managing partner of Impestra Consulting. Having re-written a large part of the management consulting toolkit to respond to today's needs of organizations, Grillas advises leaders and executives on strategy execution, portfolio management, and enterprise performance. Through his discussion entitled "Unleashing the Business Value of Your IT," Grillas challenges attendees to move from fighting the cost equation to realizing the value of technology to their business.
Future event dates include July 20, August 24, and September 19, 2018. Seminar details for these dates are slated to be announced in early Summer 2018.
For more information and to apply for tickets, visit the official event website: TechMeOutSummit.com.
About Trapp Technology
Trapp Technology provides the very best cloud, IT, VoIP, and security services to provide a true all-in-one IT solution for businesses who seek to cut IT costs and leverage technology to grow revenues. Trapp Technology's services are designed to appeal to the growing number of medium- to enterprise-level businesses looking to outsource more IT infrastructure and application management services to help reduce total cost of ownership and free up internal resources, as well as those companies seeking the skills and support to quickly complete complex IT projects. For more information, visit trapptechnology.com.
Media Contact
Ashley Capps
Communications Manager
acapps@trapptechnology.com
480.351.8071