Gain Multi-location Access with Help from the Cloud
So you're a tax professional, and you have multiple retail locations. A customer comes to location A to have his taxes prepared in 2012, but in 2013, he comes to location B. Will his information still be available on location B's software? It will be if they're on the cloud, because all of your data is in one central location–on your cloud's servers.
Or maybe you're an accountant who doesn't want to be handcuffed to your desk 24/7 during the long days of tax season. Wouldn't it be great to be able to head home before the sun goes down and finish up those last few files after dinner?
Does your business have an external bookkeeper who needs access to your files, but getting them those important documents is always a hassle? What if they could get remote access and avoid mailing thumb drives or documents?
All of these can be remedied with a seamless move to the cloud. Your software will be available from any device with an internet connection, whether that be at home, work, other office locations, or on the road.
How the Trapp Technology cloud works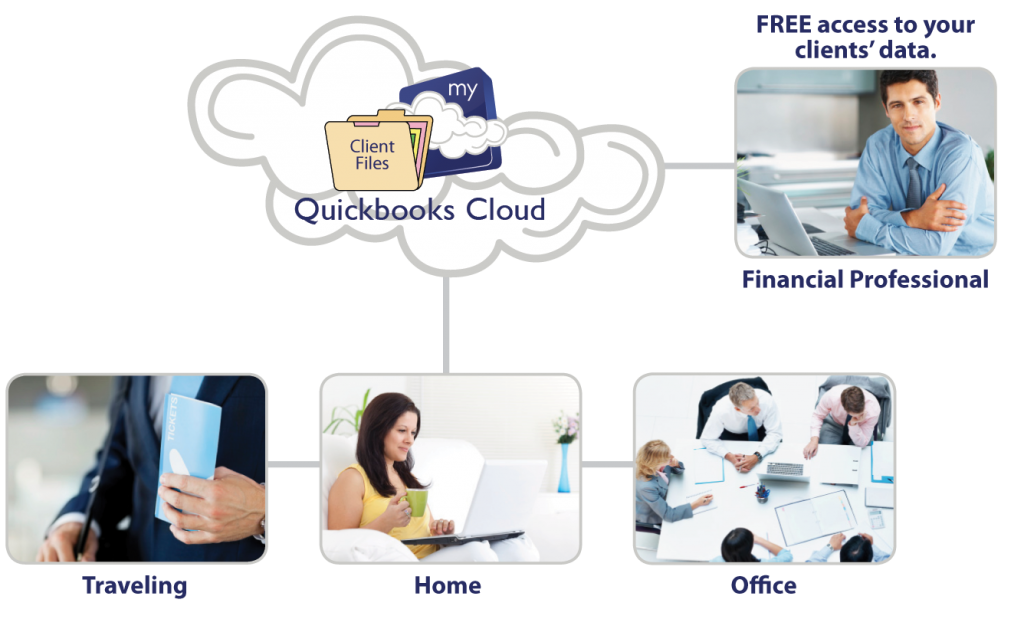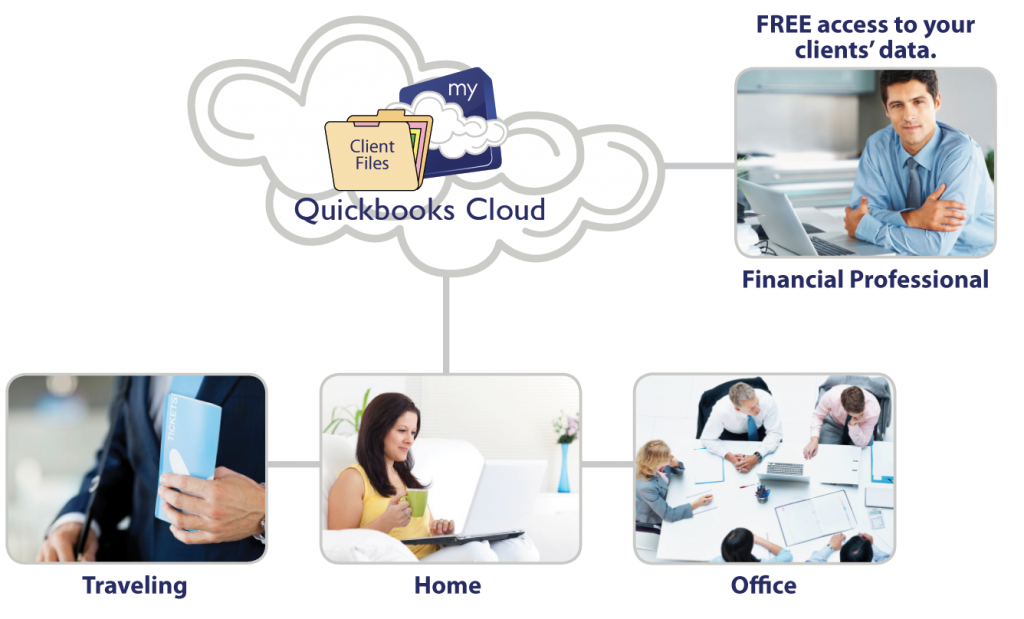 The people in your organization who are used to double clicking an icon on their desktop now simply go to a dedicated portal page. They'll see the same familiar icons here and they'll do what they've always done — double click the icon to launch the small business accounting application. Everything looks the same and everything performs the same. Your people are not disrupted, and there is no awkward learning curve for working in the cloud.
Access Your Cloud, Anywhere, Any Time
You'll be given quick and easy access to your software, –anytime, anywhere with an internet connection. You'll experience more efficient and effective collaboration with simultaneous accessibility available to multiple users, –increasing client satisfaction with remote support, reducing your travel time & expenses and increasing your efficiency through live access to company files.
With Trapp Technology's MyAccounting Cloud you can log in to your software from your PC, Mac, Android Tablet, or iOS device such as iPad or iPhone. You have the freedom to access all of your accounting information anywhere with an internet connection! You will have full featured access to your accounting software whether you are at the office, at home or travelling the world!
If you're ready to take your business to the next level, we're ready to help. Take us up on our 30-day test drive — no credit card information required.