As a cloud provider since 2007, we've conducted Trapp Technology cloud reviews and case studies in conjunction with Small to Enterprise-level business customers who have experienced extraordinary benefits from Trapp Technology's cloud hosting solutions.
Hosted CRE Case Study: Cloud Benefits for Construction and Real Estate
Our Trapp Technology cloud reviews and case studies reveal our client's initial issues with software, hardware, and systems, and follow their journey to resolution through Trapp Technology's custom cloud solutions, including hosting for Sage 100 Contractor (Master Builder), Sage CRE (Timberline), EstimationPro Jobtracker, Maxwell Systems, ExakTime TimeSummit, and more.
Out of the thousands of customers we have, Trapp Technology cloud reviews a compilation of case studies highlighting the benefits and advantages our clients have experienced through our CRE cloud solutions.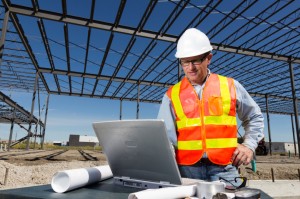 Trapp Technology Cloud Reviews and Case Study Highlights | CRE Cloud Solutions
ExakTime Accessed Anywhere, Anytime with Trapp Technology Cloud Hosting
Trapp Technology Cloud Reviews: "Knowing that Trapp Technology works so well with Sage software gives us the confidence to move our accounting software to the cloud," stated Rizzo. "When we're ready to use TimeSummit at our Florida location, I don't have to fly down there to install it or manage a separate license. And, we don't have to worry about the server going down or moving licenses around if we should move facilities."
Time Saved per Week- $7,500
Trapp Technology Saves Tulfra Realty From Holiday Server Crash 
Trapp Technology Cloud Reviews: The improved performance of Trapp Technology cloud hosting frees up five to ten hours per week for each employee, saving about $7,500, Tulfra estimates. But, the increased productivity means more to Tulfra than the dollar value of the time saved. "Now people are able to get information to me in a timely manner. That makes a huge difference in our business," said Jumani.
Sage Timberline Office Works Seamlessly with Mac
Case Study: Coaction Commercial Real Estate Group
Trapp Technology Cloud Reviews: "Timberline runs seamlessly on our Macs," said Adams. "And the Timberline platform is solid; we just don't have to deal with corrupted data," Coaction Group's controller doesn't want to go back. "If you took TimberCloud away tomorrow," gasped Perry. "I'd say I don't think Timberline's going to work on my Mac."
Hosting Saves $250,000 Per Year
Trump Group Saves $250,000 with Timberline Hosting from Trapp Technology

Trapp Technology Cloud Reviews: Eliminating the company's off-site data center saves Trump Group a lot of money. "Compared to our previous operating expenses, we save $250,000 per year with Trapp Technology," said Lillycrop. "I am seriously thrilled with Trapp Technology, both from a cost standpoint, and from ease of accessibility, security and everything like that.  
Reduced Capital Expenditures
Trapp Technology Cloud Reviews: Trump Group had a $200,000 budget to replace all of the hardware. Trapp Technology's hosting fees, which they prepaid for one year, are about $13,000. "I couldn't buy a single server for that kind of money," said Lillycrop. "This is significantly less and I'm using fewer IT people.