Why Cloud for Small Business?
Cloud computing is an accessible way for small business owners to save time and money. Here are just a few benefits of cloud computing for small businesses.
Cost reduction: Building, establishing, and maintaining in-house servers can be incredibly costly. Cloud-hosted servers gives you enterprise level computing power while minimizing IT requirements and physical storage, providing a significant savings. Small businesses often don't have the resources to have an IT department on-staff, so the cloud is a fantastic alternative.
Anytime, Anywhere Access: When your software or applications are cloud hosted, your users are granted access to their files anytime, anywhere, using any device. You can work from home, on the road, or at a client's place of business with ease.
Increased Collaboration: If you have an external bookkeeper, you can easily share your financial documents with them by implementing different levels of password protected access.
Decreased Risk: The cloud backs up your data in a secure data center, so you don't have to deal with running back ups. Your data is under lock and key. If you're on a cloud with dedicated resources, your files are even safe from other cloud users.
Incredible Flexibility: Hopefully, your small business will grow, leading to a need for more technology resources. You can never outgrow the cloud as it is a scalable solution.
We found a great infographic — "Why Cloud is a BIG DEAL for Small Business" — that we had to share! Check it out after the jump.

[via The Cloud Infographic]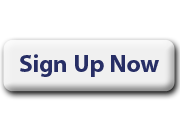 Want to see what the cloud can do for your company? We'll build you a customized cloud to use in a 30-day test drive, no contract required — we don't even ask for your credit card information.
Have a solution that you feel would require some extra attention? No problem. Chances are we've done it before! Feel free to get in touch with any questions.