When you've decided to move your businesses software to the cloud, it may seem like your toughest decision is over. Wrong! Now you're faced with the task of finding an ideal cloud provider for your business that will fit your needs. The search might seem daunting at first, but we've outlined a few helpful tips to choosing a cloud provider help you find your way.
What sets Trapp Technology apart as a Cloud Provider?
As a cloud provider, Trapp Technology may seem to be similar to other clouds on the surface, but our security and redundancy take things to a higher level that you wont find anywhere else. Strict server security ensures your critical data's integrity. Our data center utilizes Terminal Services technology and non-typical external ports to provide extremely secure hosting and access of your financial data.
Utilizing scalable Cisco ASA 5520 Adaptive Security Appliances with built-in world class firewall, unified communication security, VPN, intrusion prevention (IPS) and content security services, Trapp Technology provides an ironclad defense system against unauthorized access as your cloud provider.
How to Choose a Cloud Provider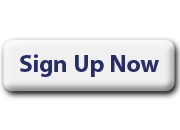 Want to see what your cloud provider can do for your company? We'll build you a customized cloud that comes with a 30 Day Trial– we don't even ask for your credit card information.
Have a solution that you feel would require some extra attention? No problem. Chances are we've done it before! Feel free to get in touch with any questions.
Find out what others say about Trapp Technology as a cloud provider below!