Our Vision
Trapp Technology is dedicated to "Redefining IT Solutions for Business" by delivering comprehensive IT, voice, and cloud services to meet evolving market demands and exceed our customers' highest expectations.
About Trapp Technology
Trapp Technology provides the very best cloud, VoIP, IaaS, and IT managed services to provide a true all-in-one IT solution for businesses who seek to cut IT costs and leverage technology to grow revenues.
Trapp Technology's services are designed to appeal to the growing number of medium- to enterprise-level businesses looking to outsource more IT infrastructure and application management services to help reduce total cost of ownership and free up internal resources, as well as those companies seeking the skills and support to quickly complete complex IT projects.
Our Mission
To become the industry leader in bringing affordable, enterprise-level technology and IT services to businesses of all sizes, budgets, and industries.
Quote from the CEO
"At Trapp Technology, we've assembled the team who built our advanced application cloud from the ground up to bring an incredible level of IT experience and skill to the marketplace. The value our clients gain is access to that in-house knowledgebase, with secure infrastructure, comprehensive IT services, and U.S-based support from one trusted provider."
The Driving Forces Leading Trapp Technology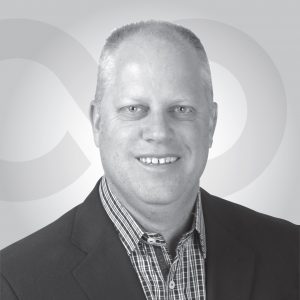 David Trapp
FOUNDER & CEO
As the founder and CEO of Trapp Technology, David is instrumental in the executive-level functions that come along with operating a distinct tech-centric company. After developing the company's cloud application hosting in 2007, Trapp's focus moved toward enterprise-level IT services and Unified Communications for businesses. Trapp's successful solutions landed the company on the 2014 and 2015 Inc. 500 list, debuting at #294 nationally, with 1554% growth over three years. Awarded for his job growth creation, David is passionate about surrounding himself with 'giants' and being an uplifting leader.
Josh Weidman
Vice President of Technology
With 10 years and numerous tech-centric company launches, Weidman leads a team of engineers in the conception and implementation of complex, yet customized network infrastructure environments for mid-market to enterprise-level businesses, including Trapp Technology. As one of the founding members, Weidman built Trapp Technology's robust infrastructure from the ground up on Cisco hardware and continues to lead the company's breakthrough innovation.