Why SMBs Need Cloud Hosting
You've set out on a journey to achieve the American dream — to start a successful business. Being your own boss also means being totally self-reliant, and while that is often a freeing feeling, it also comes with what can be a crushing level of fiscal responsibility.
Pinching pennies is going to be necessary in your early days. Getting lean and mean with your startup's budget can be the difference between becoming profitable and shutting your doors. But just because you're on a strict spending plan doesn't mean you should have to cut corners on the necessities.

"You have to be ready for hard work and frugal spending to get the idea off the ground."
–Garrett Camp, Co-Founder, StumbleUpon
Cloud for Small Business
Reduced Up Front Costs
In 2012, U.S.-based small businesses used 4 cloud-based services on average, up from 1 in 2009. That number will grow to an average of 7 cloud-based services by 2015. The promise of reduced capital expenses and predictable monthly operating expenses is incredibly attractive to startups who need great amounts of computing power, but lack the large chunk of cash to invest in expensive hardware and data center space. By utilizing the cloud, these companies don't have to sacrifice quality in order to save a buck.
When in doubt, hire out
Now, this may seem counter intuitive to the whole idea that you should save money wherever possible, but you certainly won't be saving money by trying to test your DIY skills on your network infrastructure and critical data. What started out as an attempt to save money could turn into an awfully costly rescue mission. Having a team of experts at your side will not only save you a lot of headaches, but it could save you thousands in the long run.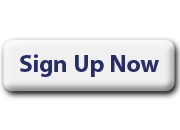 Want to see what the cloud can do for your company? We'll build you a customized cloud that you can use for 30 days — we don't even ask for your credit card information. Start your 30-day test drive here!
Have a solution that you feel would require some extra attention? No problem. Chances are we've done it before! Feel free to get in touch with any questions.